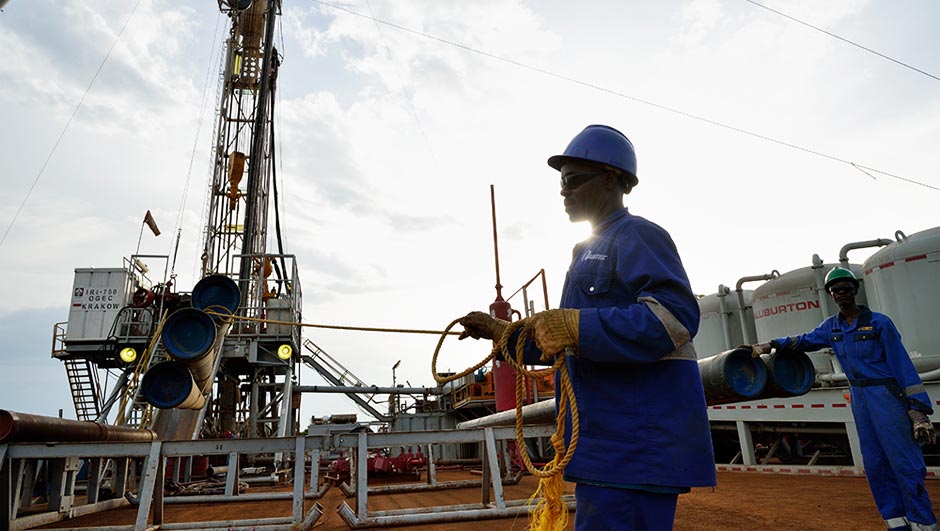 Ugandan nationals working on an oil rig in the Albertine Graben
We have identified three strategic themes that will enable us drive national content participation in the oil & gas industry in Uganda. The strategic themes are: Build the business; invest in people and partner strategically.
Build the Business
Provide direct employment to Ugandans – through UNOC and Join Venture Partnerships (JVPs).
Use local suppliers as we establish and run UNOC.
Invest in People 
Use local training and development companies.
Support establishment international. accredited training centers.
Support implementation of the Workforce skills development strategy and plan.
Facilitate emergence, growth and capacity of local enterprises and host communities.
Partner Strategically
Partner with companies that have clear National content and host community strategies, plans and track record.
Provide market access to Ugandan Suppliers.